The First Step In Your Journey to Fitness Starts Here.
THE MISSION OF BRITTINIE WICK FITNESS is to empower all women through fitness and nutrition.
I HELP WOMEN gain their confidence back, improve their overall quality of life, and promote self-care.
I DO THIS with a strong commitment towards personalized service and individual attention by providing the best information and services through fitness, nutrition, and accountability.
My greatest passion is helping everyone achieve a healthier lifestyle, so why wait?
Let's get on a zoom call and map out your goals!!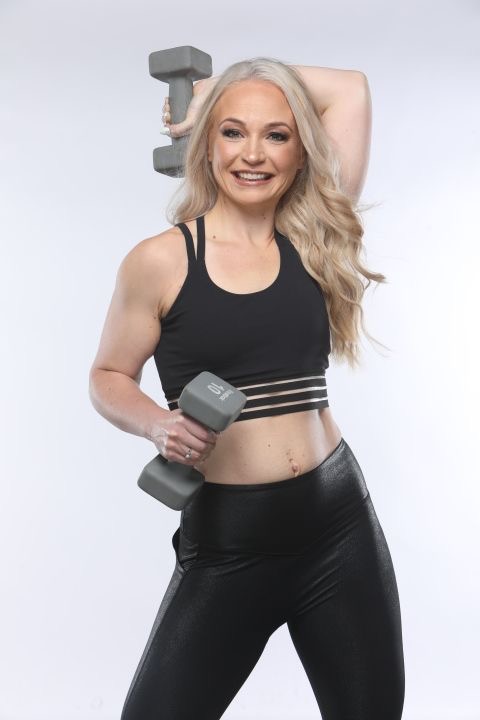 FEATURED IN
While we have our personal training sessions over FaceTime, I feel like Brittinie is right here with me, regardless of the physical distance between us. She always keeps me on my toes (sometimes literally), and I love that the workouts are unique and challenging every time. Even if I don't feel like exercising sometimes, after a workout with Brittinie, I always feel better about myself. I never regret working out with her.
ANIKTA SAXENA
I believe so much in Brittinie's programs I convinced my mom to sign up. This is a real lifestyle and Brittinie gives you the tools to make sustainable changes and habits. The community she cultivates motivates you and inspires. You need this!!
BAILEY MCGOWAN
I have worked with this amazing woman for a while and her programs work! She has many programs that suit your time and needs. Brittinie's passion and your commitment will do wonders for your mind and body!
JEN YEN
Working with me means…
Obtain Your Fitness Goals
Everyone has different goals; whether it's to gain confidence, lose weight, gain muscle, become stronger, etc. My ultimate goal is to get you there regardless. Enough said.
Establish Healthy Eating Habits
A healthy diet is a huge part of any self-care plan and has been linked to emotional, physical, and cognitive health. I'll guide you in developing healthy eating habits to help you achieve your goals.
Feel Your Ambition
It can take up to two months (or longer) to develop new habits. Your body can plateau, you may not see changes, you can start getting discouraged… but when you have someone (usually outside family and friends) that is in your corner to help motivate and encourage you, you'll be more likely to push through those hurdles.
Gain access to my tips and tricks on nutrition, fitness, and mindset with my weekly LIVE group coaching calls!
LATEST BLOG POSTS
TOP 3 TIPS FOR BODY CONFIDENCE
• When you feel comfortable in your own skin, EVERYTHING in your life is better.
• Learn my top tips and processes for improving self-esteem.
• And powerful action items and challenges to guide you.